If you are looking for small batch recipes that only make a little bit, you've come to the right place! Cooking for one or two people is easier than you think, and we will show you how it is done.
We created Little Bit Recipes because we love cooking different foods but hate all the leftovers from traditional recipes. Most recipes yield six or eight servings, so we wanted to provide an option for those who want to try new things without having to make a lot of food.
Our recipes are designed for one or two people, so they are perfect for college students, singles, and couples without kids. We also keep things simple so you don't have to be an experienced cook or spend a lot of time in the kitchen.
Our trusted recipe developer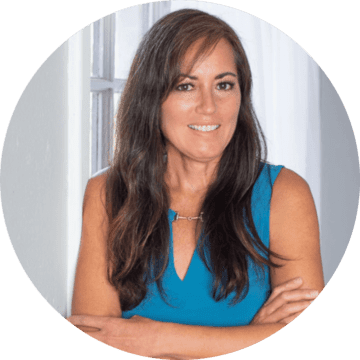 Lisa is a well known blogger and freelance writer who has been creating her own low carbohydrate foods since 2010. She is also the author of two cookbooks. Her first book is a collection of 5-ingredient recipes. The second cookbook is made up of small batch recipes for those cooking for two or more.
Many of the recipes that Lisa has created have been featured on numerous well-known websites, including Parade Magazine, The Huffington Post, The Kitchn, Today, Shape, and more. She has been a trusted recipe developer since 2010!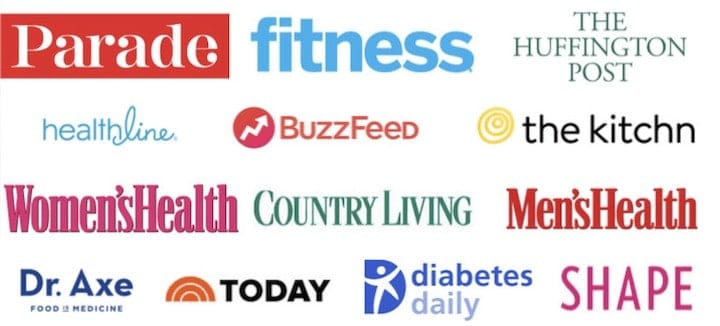 Although Lisa rarely eats high carbohydrate foods, she was never able to convert her family over to her style of eating. So she continued making regular foods for her family but tweaked recipes down to minimize leftovers.
After more than a decade of scaling down recipes, Lisa became an expert in cooking for only one or two people. That's why she decided to share her small batch recipes here on Little Bit Recipes!
Our recipe testers
Lisa's family provided plenty of feedback on what worked and what didn't work in her scaled down recipes. This was essential since she wasn't able to taste them herself. Her family continues to test all the high carb recipes!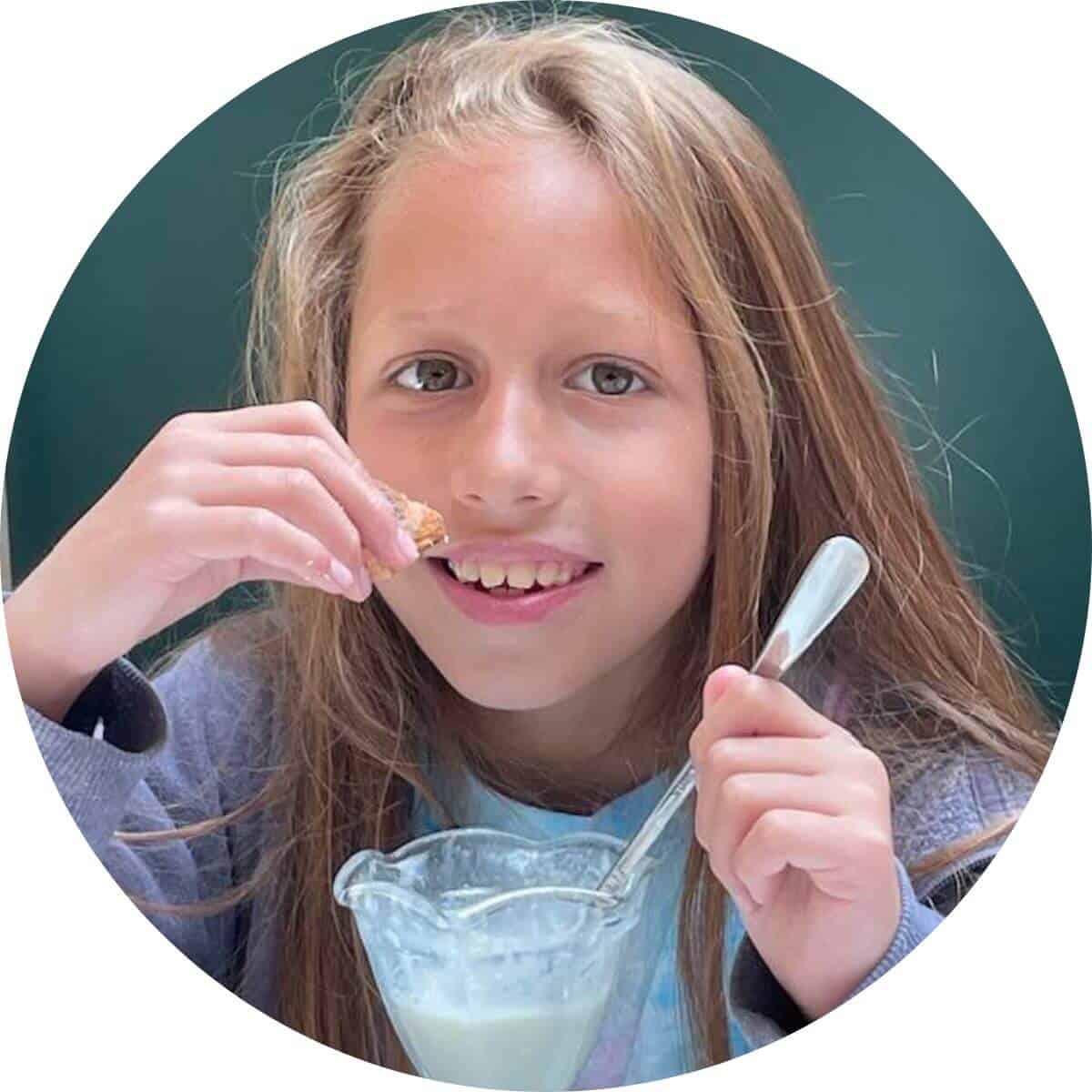 Ashlyn, Lisa's youngest daughter, is super picky and hates to eat leftovers! She often will just nibble on her meal and move right to the ice cream.
You will rarely see her eating meat unless it's juicy chicken or a grilled hot dog. Her favorites are macaroni & cheese and meatless lasagna.
Getting a thumbs up from Ashlyn means the test recipe is 100% kid-friendly and delicious.
____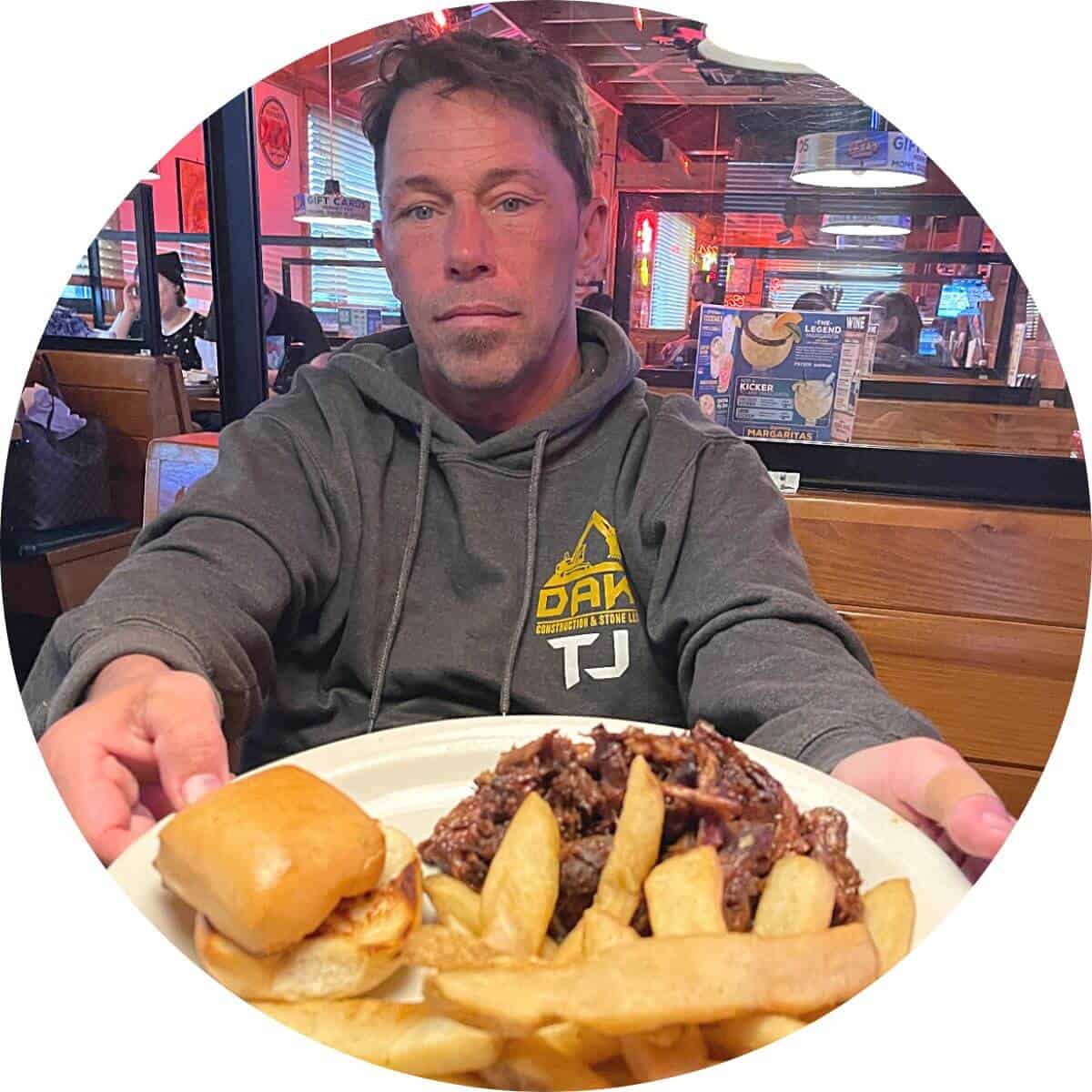 TJ, Lisa's husband, loves his sugar and potatoes. He's also a very picky eater who is often unwilling to try new foods.
Although he spends a lot of time hunting and fishing, he's not a fan of fish or game meat. Instead, he likes pulled pork, grilled burgers, french fries, and individually packaged cakes.
If TJ likes a recipe, you know it has to be good!
____
Getting Started
If you are new to small batch recipes, we offer small batch cooking resources to help you get started. You may want to take a look at these posts first.
Finding Recipes
Our website is easy to navigate and you can search for recipes by ingredient, course, or cuisine. Just use the handy search feature like the one below!
If you're not sure where to start, here's a list of top recipes to get you started.
Stay In Touch
Thanks for spending time with us here on Little Bit Recipes. We know how valuable your time is so we are honored that you choose to spend some of it with us.
We would love to connect on Instagram, Facebook, and Pinterest! It's the best way to see our latest content in your feed.
We love hearing from our users, so please don't hesitate to contact us with feedback or questions. And be sure to check back often as we're always adding new recipes!